FREE WORK PLANNER
SAMPLE!
Want to add some extra yummy fun to your Valentine's Day? These restaurants and stores have heart-shaped pizzas for your holiday!
Valentine's Heart Shaped Pizza
Whether you're having a casual night in on the 14th, or want to order some lovey-dovey pizza ahead of Valentine's Day, heart-shaped pizza is the way to go! We've got the scoop on where to buy heart pizzas this year. Need some other ideas for a Valentine's dinner at home? My friend, Cheree, has you covered!
Who is selling heart shaped pizza this year?
Papa John's (Available February 6-14)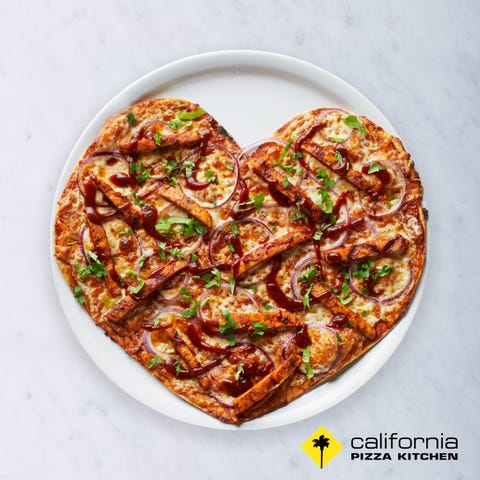 California Pizza Kitchen (Enjoy the "Sweet Deal for Two" – One Appetizer, Two Entrees + One Dessert from Feb 9-14)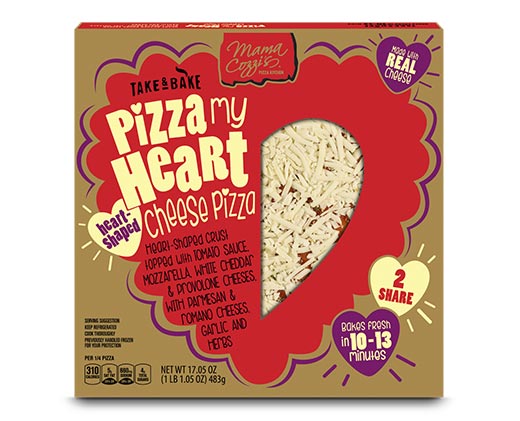 Aldi (Take-and-Bake for $5.99)
Take a look at our other Aldi Valentine Deals!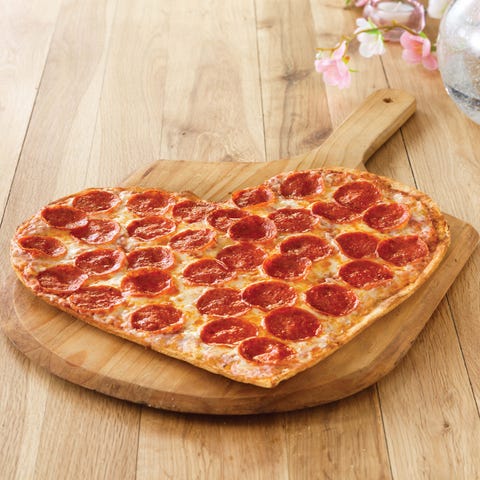 Marco's (February 8-14 get a medium, one-topping heart pizza for $9.99)
Does Dominos have a heart shaped pizza?
Domino's does not typically offer heart pizzas for Valentine's Day.
Does Pizza Hut have a heart-shaped pizza for Valentine's Day?
While Pizza Hut hasn't made it official this year, their heart-shaped pizzas are a hit every year (like the one below from last year!) and we can't imagine they'd miss out on the fun!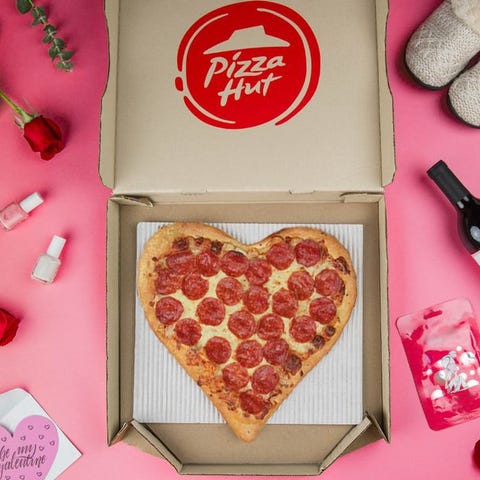 How to make your own heart shaped pizza
Prefer to make your own heart shaped pizza? We've got an easy and delicious recipe for making your pizza at home this Valentine's Day!