FREE WORK PLANNER
SAMPLE!
First of all, thanks so much for being so supportive of things slowing down around here for a bit! I'm truly overwhelmed by your kind response and encouragement (but I guess I should have expected that as I know many of you are mommas too and completely understand!)  If you can find a way to limit your time online with little ones at home, maybe this will give you some breathing room also. (The internet is a wonderful way to share information, but goodness it can drowned us, can't it?)
I even sat down to color some of our favorite Melissa and Doug coloring sheets with my girls last night for a bit (it's amazing how their attitude changed when I just sat and colored with them ~ they loved every bit of it, and I did too.)
Okay . . . let's get to some deals. 😉
Toys R Us has a crazy good deal right now on Gerber Graduate Products. Select any TEN items for $15, meaning you'll get Gerber Graduate Puffs for as low as $.50 per container! Choose to pick up in store to also get free shipping.
The American Girl Store has a HUGE clearance sale going on right now, which doesn't happen all that often! Hurry over to see what's in stock for your little girl.  You can also find miniature American Girl dolls for as low as $20 on Amazon, or get 4 American Girl Movies for just $10.96.
Joseph A Bank is having a HUGE 50% off clearance sale, today only! Polos and shorts start at just $14.99 . . . head on over HERE to learn more.
And, if you love Vera Bradley, don't miss their sale with items up to 55% off, and check out sale items from Crazy 8 for as low as $5.99!
Amazon Deals
Retail coupons & deals
Sam's Club is offering their Open House this weekend, meaning you can shop their store without having a membership! Many states (including ours here in Alabama) also are offering a sales tax holiday this weekend, so you'll save even more. If you're planning to go, I'd recommend getting their early! (You may want to check out

what I think is worth buying at Sam's before you shop

.)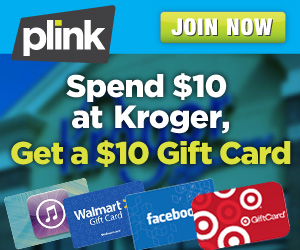 Free Stuff
Restaurant Coupons
Printable Grocery Coupons
And now for the store deals (are you still with me?) 😉
Pick up Cover Girl Cosmetics at Target for just $.48 ~ here's how:
Buy 1 Cover Girl Eye Shadow $2.98
Use $1.50/1 Cover Girl coupon from 7/28 PG insert
Stack with $1/1 Target Mobile coupon when you text JULY4 to 827438
$.48 after the coupon!
And don't miss this great deal on Purell as well . . .
Buy 2 Purell Hand Sanitizers $2.08
Use (2) $1/1 Purell coupons from the 7/28 Smart Source insert
Stack with $1/2 Purell Target Store coupon
$.58 each after coupon!
Be sure to also text offers to 827438 to get more mobile coupons including one for $2 off bed pillows. They carry pillows for as low as $2.50, so you'll get them for just $.50 after the coupon!
See more Target deals HERE.
There are quite a few extra deals going on that are unadvertised at CVS. Here are the best things I see:
Scan your CVS card at the red CVS coupon machine to see if you get a $2/2 Bar Soap coupon ~ if so, use it on Yardley Bar Soap to get each bar for just $.67
Also watch for a $2/2 Deodorant coupon printing from the CVS coupon machine. Speedstick is on sale for $1.99 at CVS this week, so you'll get it for just $.49 if you stack the CVS coupon with the $.50/1 Speedstick coupon found in the 7/28 Smart Source insert
Lots of folks have been finding a $3 free ECB coupon in their inbox ~ be sure to check your email for it, and if you haven't signed up yet for CVS emails, be sure to sign up over HERE!
There's a crazy big money maker on Tena Pads going on right now if you happen to have a ton of Tena Pad coupons. You can check out the scenario over HERE. (Let me know if you actually get this to work ~ I'm hoping someone will be able to find a few of those Tena Pads still left  . . . if so they'd be great to donate!)
Starting 8/11/13, there will be a great deal on Playtex at CVS ~ print this $3/1 Playtex  coupon now so you'll be ready (they'll be just $1.99 after coupons & ECBs)
Don't miss this deal on Tide at CVS also if you need to stock up:
Buy 4 Tide Detergents $5.94
Use $3/3 Tide from 7/28 PG insert
Use $.50/1 Tide from 7/28 PG insert or $0.40 off ONE Tide Detergent 
Pay $20.26 out of pocket, get $5 ECBs ~ makes them $3.91 each!
Find more CVS deals HERE.
Walgreens has a great deal on Huggies right now:
And don't miss this sale on Herbal Essences . . .
You can also score U by Kotex for just $.99 at Walgreens
Buy 2 U by Kotex $3.99
Use $2/2 Kotex or $2/2 Kotex
Use $2/1 coupon in Walgreens August coupon booklet (automatically deducts $4)
Pay $1.98 out of pocket, or $.99 each!
Find more Walgreens deals HERE. 
Use the $.50/1 Sparkle coupon from the 7/28 Red Plum insert to get Sparkle Paper Towels for just $.47 at Walmart!
Buy 1 Sparkle Paper Towels $.97 at Walmart

Use $.50/1 Sparkle coupon from the 7/28 Red Plum insert

$.49 after coupon!
And last but not least, Vistaprint is offering custom t-shirts for just $6, including shipping! These are so fun, and you could even create a fun shirt for your child as they head back to school this year. I love all the great styles they've added this season!
Hope you have a fantastic day, and if you find any great deals please feel free to leave a comment to share, or send me an email at contact@passionate penny pincher.com (leave out spaces.) Happy Penny Pinching!