Pinecone Research has opened for new survey participants for specific ages, 18-24!   Just complete their surveys, and you receive cash!
Besides younger adults, Pinecone is also looking for males to take surveys – so sign your husband up and start earning $3 per survey!
My friend Jamie was telling me last week that she and her husband did Pinecone Research for a few years and were receiving $3 checks in the mail for each one on a regular basis!  Those $3 add up – especially if you have time to do lots and are the demographic they're looking for 😉
You won't get rich completing surveys, however you may earn an extra penny or two. 
  They only have a few spaces available and aren't offered all that frequently, so you'll want to sign up soon if you're interested.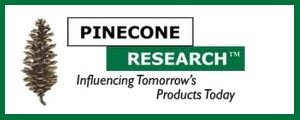 Head on over HERE to get started if you're interested in learning more.
Love a bargain? Find more free stuff HERE.