Here's a peek at today's top photo deals currently available! Let me know if you'd like to see a daily roundup of these . . . there are so many good photo deals available most of the time that you should never (ever!) pay full price to get your photos developed.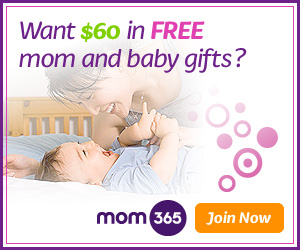 If you missed this over the weekend, it's still available today!  Sign up for Mom365 today, and get $60 in free Mom and Baby Gifts, as well as a FREE $20 Shutterfly Credit. Included in the freebies are also a $20 gift card from Back Buddy and $20 keepsake coupon from Mom365 Newborn Photography. Head on over HERE to get started!
Get 10 free graduation photo announcements from York Photo if you're a new member when you use the code MYGRADUATION at checkout. If you don't have a graduate,  you could easily customize these into birthday invitations or shower invites by just changing out the pictures! Shipping on these starts at $3.49.

Right now you can also get a FREE Grocery Tote Bag from York Photo, valued at $9.99! You can complete customize these with your own photographs, and you pay only shipping.
To get yours, you must be a new York Photo member (sign up HERE) and use the code MYTOTE at checkout. You'll also get get 40 free prints just for signing up!
Save 50% off any Portrait Purchase at Target with this coupon(expires 5/23/13)
Snapfish is offering some great deals on regular photo prints. Here are the offers available:
Note that prices include shipping ~ those are great prices on photos if you have a bunch to order!
Do you know of any great photo deals I've missed? Leave a comment to share, and find more great photo deals.